1. $25 million- Mick Jagger and Jerry Hall
Compared to other celebrity divorce settlements 25 million seems like a low number but it's not considering that Mick Jagger and supermodel Jerry Hall were never actually married. Their "marriage" was a small religious ceremony in Bali that had no legal status. Their relationship lasted 21 years during which they had 4 children. In 1999 Hall filed for divorce asking for a $50 million settlement. Although she was legally entitled to nothing she made out with a reported $25 million.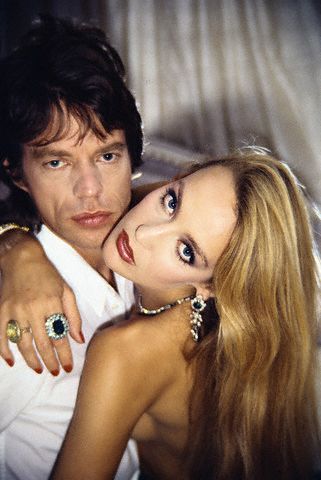 2. $30 million- Ted Danson and Casey Coates
Cheers' bartender Ted Danson married his first wife Casey Coates (10 years his senior) in 1976. A close couple, Danson took a six month off of work to nurse Coates back to health after she suffered a stroke during the birth of their first child. They had a second child together before the 1992 divorce. It is believed that Danson's unusually close relationship to co-star Whoopi Goldberg while filming Made in America is what ultimately led to the divorce.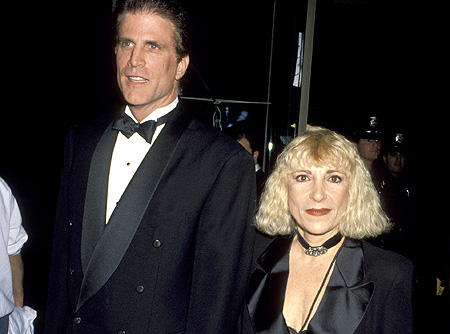 3. $45 million- Michael and Diandra Douglas
Actor/Producer Michael Douglas married Diandra in 1977, early in his carrier. After 20 years of marriage clothing store owner and mother of their child Diandra filed for divorce. The divorce settlement was $45 million, an estimated third of Douglas's fortune at the time. Shortly after divorce Douglas married fellow actress Catherine Zeta-Jones. Notably, Douglas has been accused of being a sex addict.  Deed You know that Zeta-Jones concluded a contrat of marriage including a 12 Million Dollar compensation in the case or Michael Douglas would like to divorcer !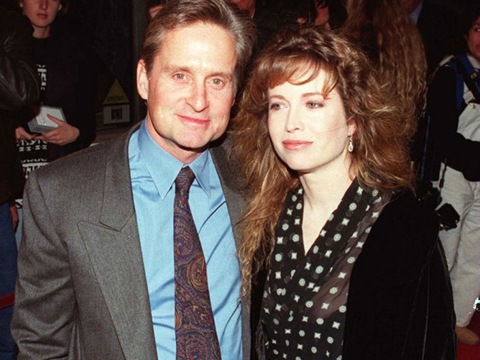 4. $50 million- James Cameron and Linda Hamilton
Reportedly, the romance between famous director James Cameron and actress Linda Hamilton began in 1991, on the set of Terminator 2. The couple married in 1997 and had a daughter. Surprisingly, even after a long courtship the couple was only married for 17-months, 8 of which they were separated. During this time Cameron is believed to have been dating Titanic star Suzy Amis. In the end Cameron was forced settle with Hamilton who walked away with $50 million, half the revenue of the box-office hit Titanic.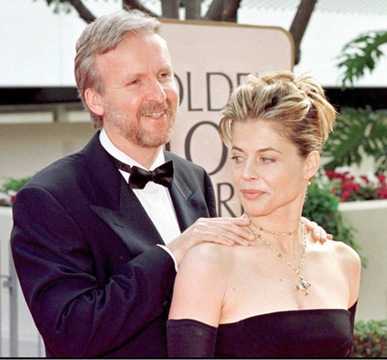 5. $70 Million- Madonna and Guy Ritchie
I am not interested by the money of my wife declared Guy Ritchie !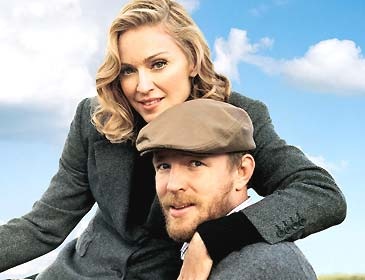 6. $80 million- Kevin Costner and Cindy Silva
In 1994 Costner ended his 16-year marriage to restaurateur, college sweet-heart and mother of his three children, Cindy Silva. The two met while studying at California State University at Fullerton, before Costner hit it big. It is reported that Costner's infidelity on set is what finally lead to their melt down.
7. $85 million plus- Harrison Ford and Melissa Mathison
Actor Harrison Ford and wife Melissa Mathison divorced in 2004 after 18 years of marriage. Mathison received an $85 million settlement as well as a share of all future earnings on movies he made while they were together. This includes royalties and DVD sales of 22 movies including Witness, The Fugitive and the Indiana Jones Trilogy.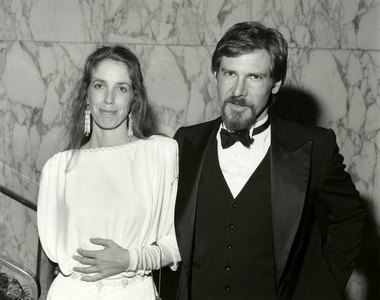 8. $86 million- Tiger Woods Divorce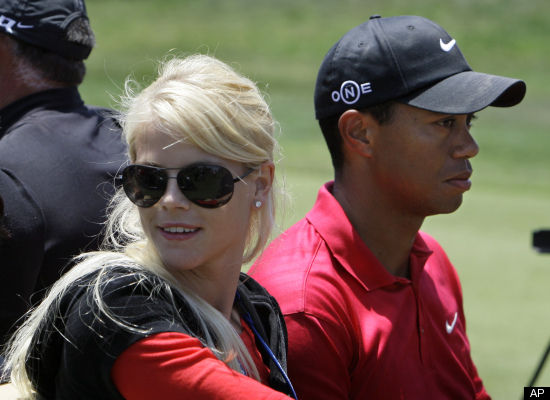 9. $100 million- Steven Spielberg and Amy Irving
After 4 years of marriage and one child, actress Amy Irving and well-known director Steven Spielberg called it quits. Even though the couple had signed a prenuptial agreement before marriage Irving contested that at the time of signing she did not have the legal representation required. In the end Spielberg settled with Irving for $100 million.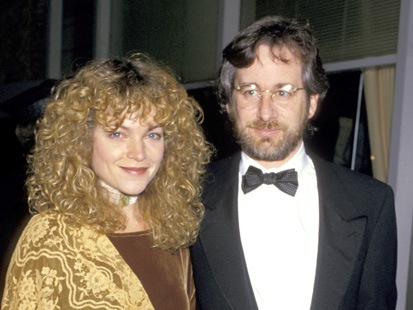 10. $150 Million- Neil Diamond and Marcia Murphy
Legendary singer Neil Diamond and his second wife Marcia Murphy divorced in 1994 after 33 years of marriage. Diamond has been quoted saying that Marcia "earned every penny" and that "she's been through thick and thin with [him] and deserves half of [his] fortune." Although Diamond has not remarried he has been dating Rachel "Rae" Farley, 33, since 1996.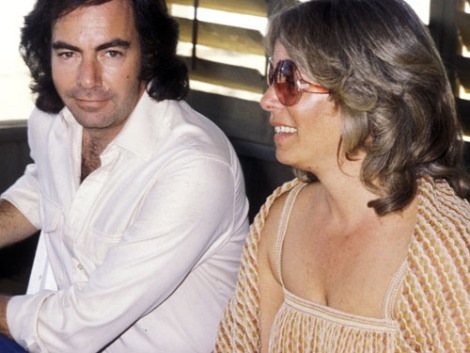 11. $168 million- Michael and Juanita Vanoy Jordan
Michael Jordan met Juanita Vanoy on a blind date in 1984 and by 1989 they were married. In 2002 the couple filed for their first divorce but reconciled shortly after. Again, in 2006 they filed for divorce, but this time they followed through. The couple had both signed a prenuptial agreement entitling Juanita two half of Michael's fortune. In the end she walked away with a $168 million settlement, their seven-acre estate and custody of their three kids.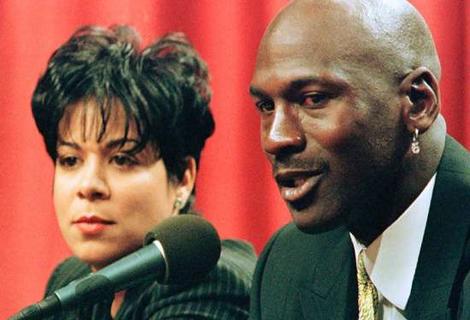 12. $300 million- Roman and Irina Abramovich
Roman Abramovich, now the richest man in Russia was once a struggling business man living with a wife and young daughter in a small flat. In 1990 Abramovich met the beautiful Irina, an Aeroflot flight attendant who soon became his second wife. While they were married Abramovich made his fortune. After 17 years of marriage the couple divorced. Somehow Abramovich talked the $7 billion divorce settlement down to a little cash and a few assets such as homes, a yacht and a plan. All of this amounts to about $300 million, a mere 2 percent of Abramovich's $18.7 billion fortune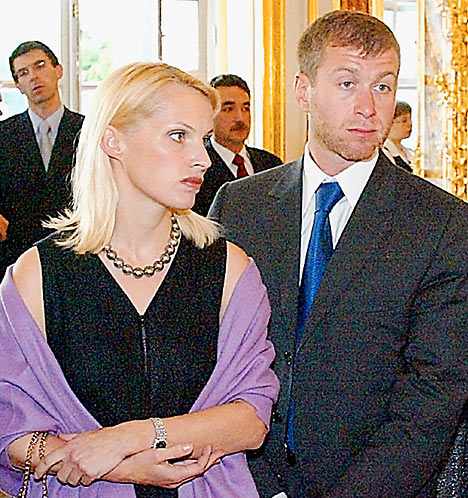 13. $188-376 million- Paul McCartney and Heather Mills
In 2006—after 4 years of marriage and one child— the former Beatle filed for divorce from ex-model Heather Mills citing "unreasonable behavior." Mills now claims that Sir McCartney abused her and that she has evidence to prove it. Although no settlement has been reached it is estimated that Mills will end up with $188 million to $376 million, really only a small portion of McCartney's worth.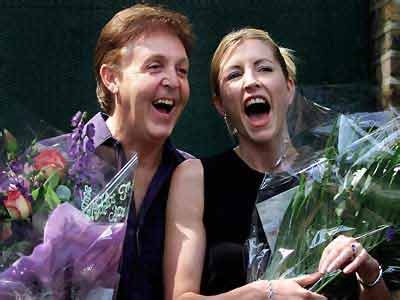 14. $460 million plus- Craig and Wendy McCaw
Craig McCaw's fortune began when he turned the failing television cable service he inherited to a successful business. He eventually sold the it for $755 million. A visionary, he acquired cell phone licenses as early as 1981, which he was eventually able to sell to AT&T for $12 billion. He met his future wife before he made his billions when she tutored him at Stanford University. Their marriage lasted from 1974 until 1995. The settlement gave Wendy $460 million, enough to support her $200,000 per week lifestyle.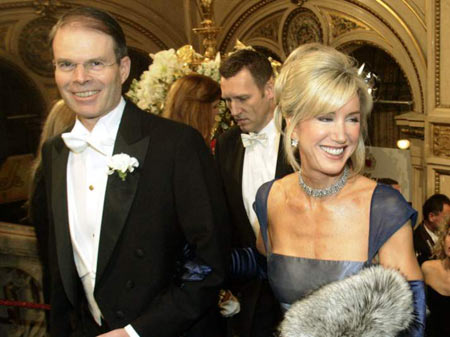 15. $874 million- Adan and Soraya Khashoggi
Adan Khashoggi made his early money as an international arms dealer for the Saudi royal family. He than started his own company Triad, which owned and managed banks, hotels, and real estate across the globe. He married Soraya in 1961. Both enjoyed living lavish lifestyles including thrilling affairs. They divorced in 1982 and Soraya walked away with an $874 million out-of-court settlement, one of the most expensive in history.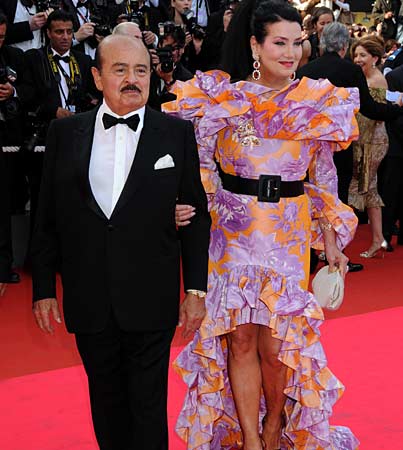 16. $1.7 billion- Rupert and Anna Murdoch
Rupert Murdoch is one of the richest men in the world. He made his fortune by inheriting his father's Australian newspaper in 1952 and developing it into a worldwide media empire News Corporation. He married Anna in the 60's and they had three children together. In 1999 they divorced and Rupert agreed to give Anna $1.7 billion mostly in assets, although she was removed from the News Corp board. Seventeen days after the divorce was finalized Rupert married his younger employee Wendi Deng.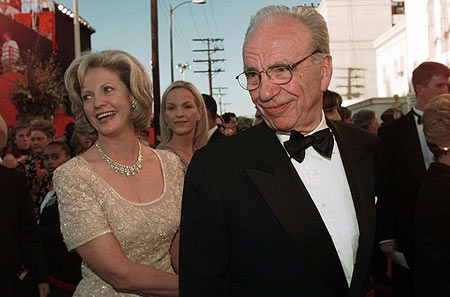 17. $1.971 billion- Summer Redstone and Paula Fortunato
It's official: Sumner Redstone's second marriage is finished, confirming our exclusive from Friday. Court papers were filed at the end of last week, according to the Los Angeles Times, and now the Viacom chief has issued a statement saying the split is "amicable" and that "we remain close and supportive friends." In other words, wife Paula Fortunato has finally, 14 months after divorce rumors surfaced, agreed to leave..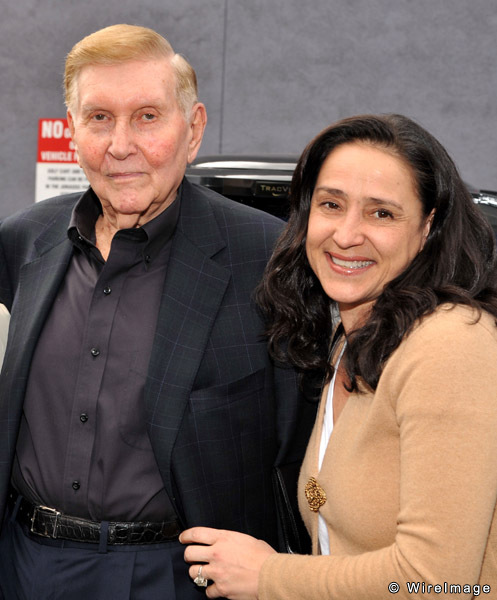 18. $2.5 billion - Frederick and Vera Chiluba
The 33 year marriage between the former President of Zambia, Frederick Chiluba and his wife Vera was recently annulled. Ex-wife Vera is asking for a settlement of $2.5 billion (more than three quarters of the county's Gross Domestic Product) in addition to a share of their concrete assets including six houses and a farm, she is also demanding over 400 cows, sheep, and goats. Since it is unknown exactly how much the ex-president is worth or how he was able to acquire the money this case has not yet been settled and Vera is living off government assistance.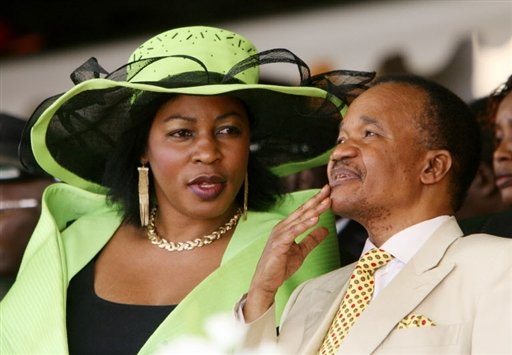 A NEW HIGH?
We Recommend: