He complained about migraines, the doctors discover a blade of 10 cm knife in its brain
Here is the blade of knife hidden in the brain. For four years, Li Fu complained about lightning migraines. After an examination of routine, the doctors discovered the culprit: a 3.937 inches blade completely planted in its crane. This Chinese was assaulted in the knife in 2006. Apparently, the blade escaped everybody during its first visit at the hospital.
The Chief surgeon, Luo Zhiwei, explains " to have never seen something so strange ", brings back Daily Mail. According to him, " it is a medical miracle " that Li Fu was able to survive the initial wound then during the next four years.
The doctors finally decided to operate. The procedure took place well and Li Fu is in a stable state, according to the hospital.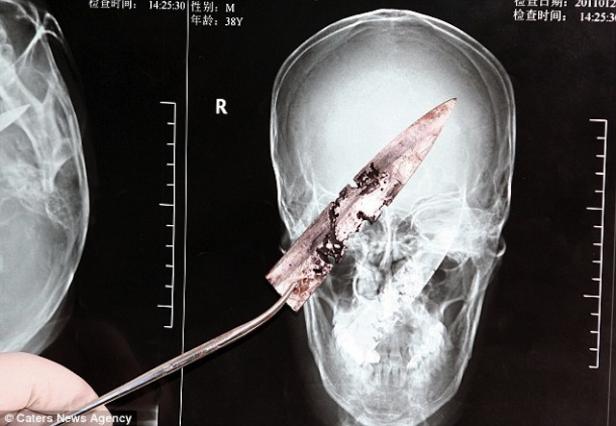 We Recommend: