" By creating this Rock, I wanted to prove what can the will "  (Joseph Ferdinand – The Facteur Cheval)
Having obtained his basic school-leaving qualification and having practised the bakery trade,  Joseph Ferdinand
Cheval is officially named " Facteur Cheval" mailman in the post offices  in 1867.  Allocated to Hauterives,  he has
on responsibility the ' tour of Tersanne ',  hike the daily 33 kilometers of which he kills by dreaming. Absent person of  hang by earthing up on a stone during a trip of 1879,  he slides this last one in his pocket to study it  later then, noticing the presence of more singular pebbles even the next day,  decides to act himself as sculptor to dash
into the construction of  a ' Ideal Palace '.  Choosing the most beautiful stones every day,  he  fills pockets,
baskets, wheelbarrows while working of long hours on the light of a kerosene lamp.  After thirty years of patience, construction by means of  lime,  mortar and cement,  the palace,  finished in 1912,  is a leader of
work of Biblical and Indian inspirations.  Showing the desire to be buried within this one in his in its
death,  the mailman  Horse sees its wish slowed down by the nervousness of a French law not allowing this
kind  of practices without preliminary incineration.
From then on obliged to comply with the legal constraints, the artist agrees to withdraw in the Municipal
Cemetery provided that we leave him  the choice of its grave.  The accepted requirement, the mailman spends
then eight new years marked by the stone:  transporting its material up to the cemetery of Hauterives,
the mailman Horse finishes in 1922 the ' Grave of the silence and the unlimited rest ' and is interred
there two years later.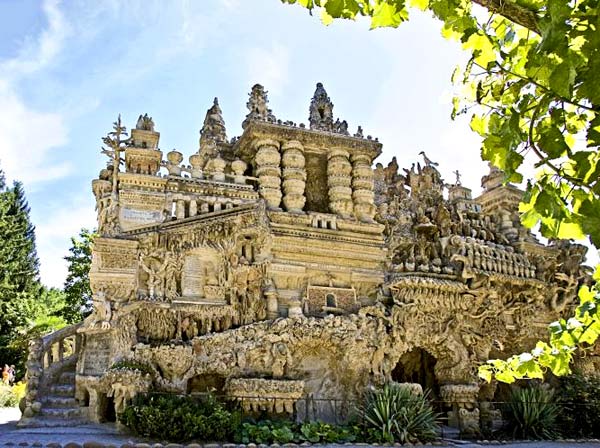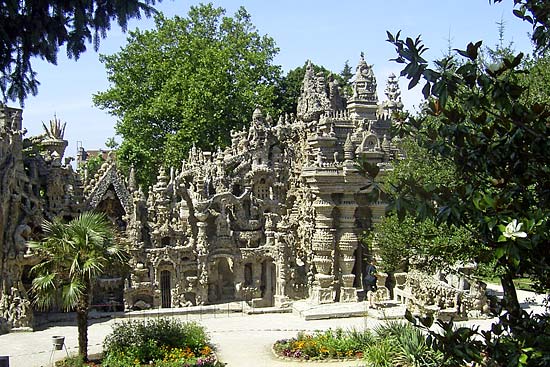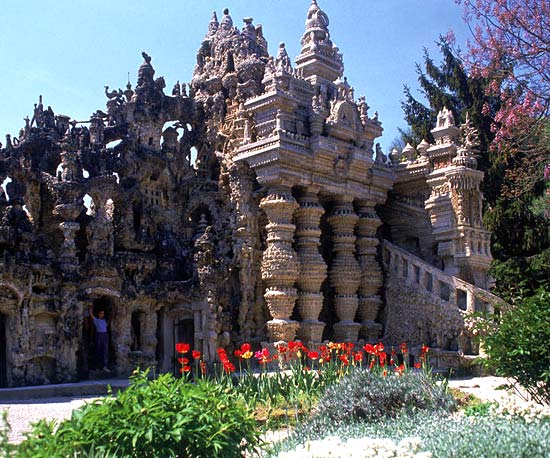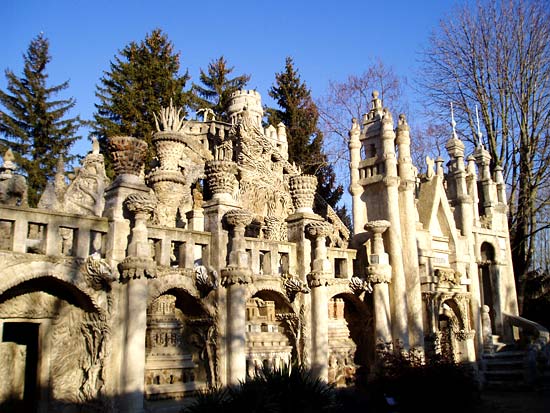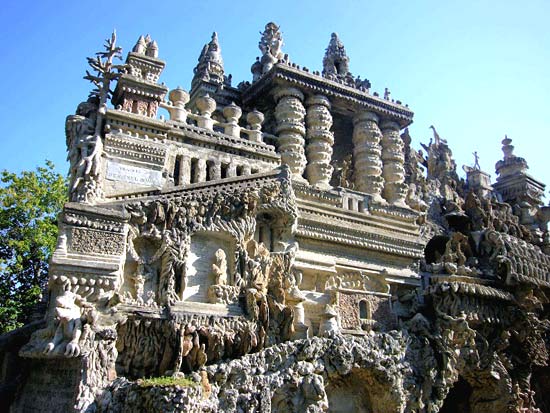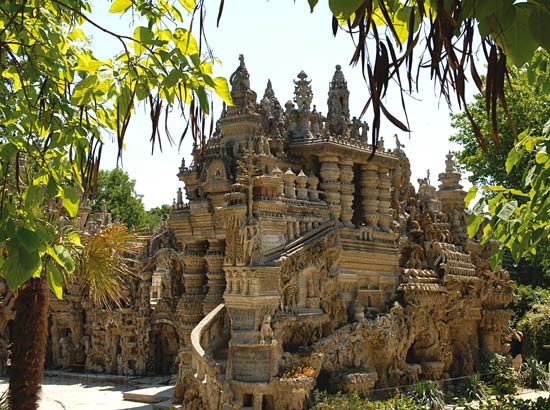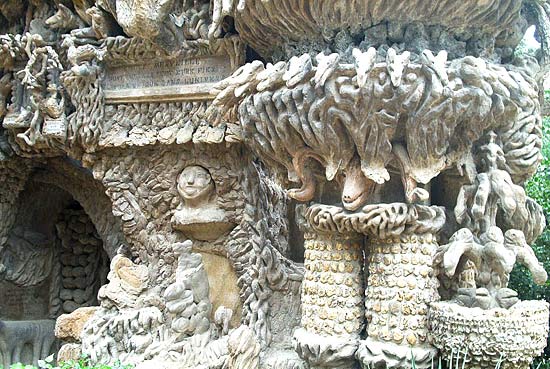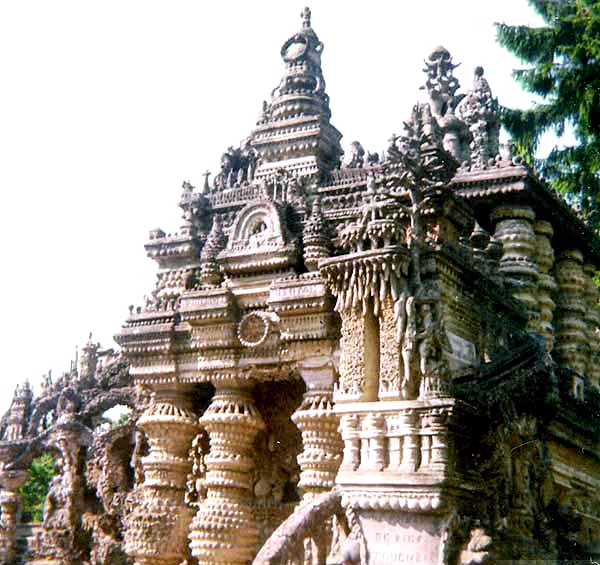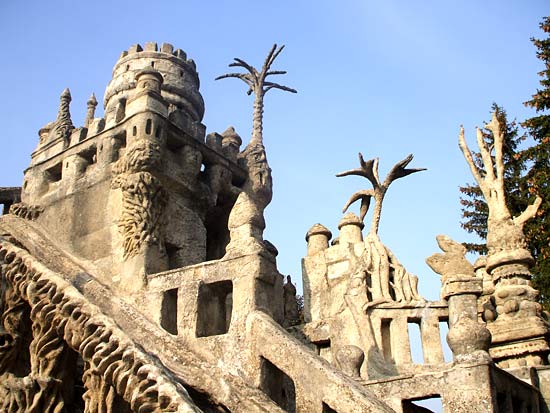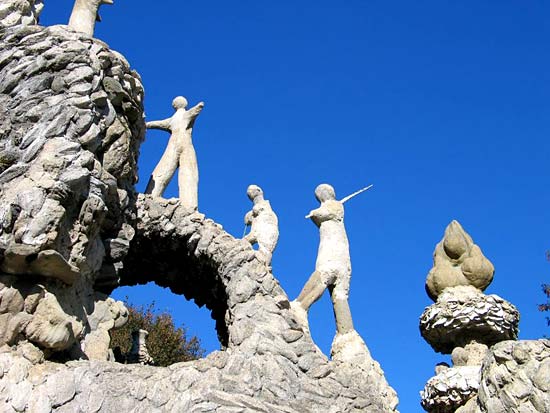 THE WORK OF A SINGLE MAN !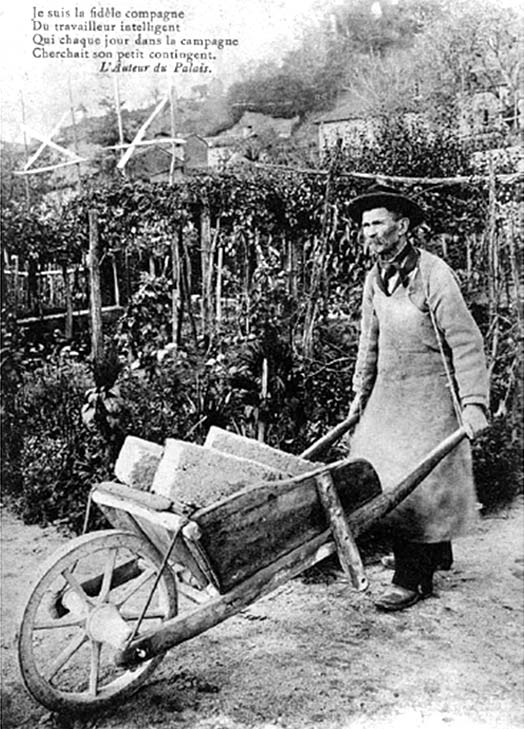 (1879 – 1912) – 10 000 days,  93 000  working
hours,  33 years of endurance and test….
More obstinate than me put itself  in the work !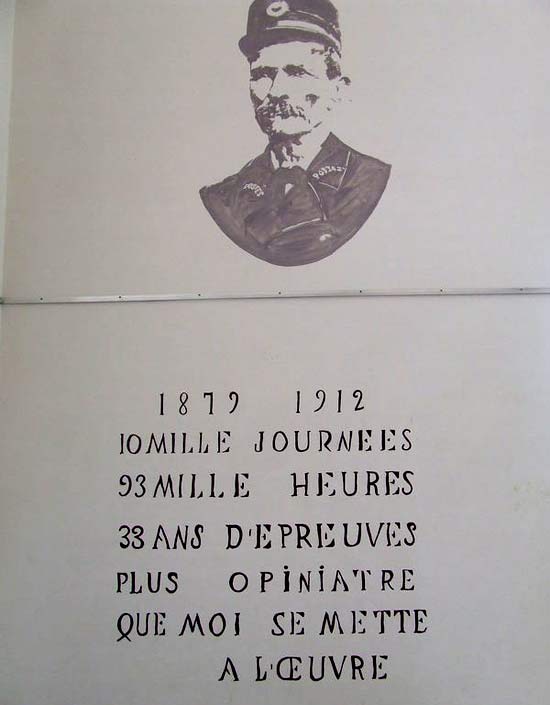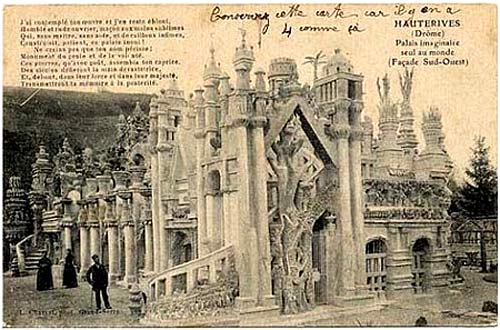 The winter as the summer, night and day I wolked, I crossed
the plain and the hillside, as well as the brook to bring the stone lasts
chiselled by the nature.  It is my back which paid the
share, I defied everything even the death..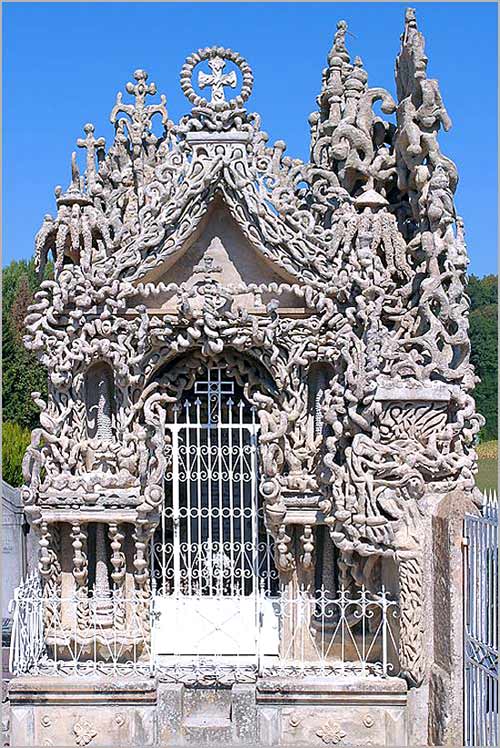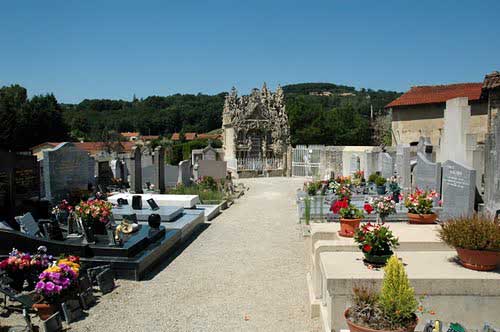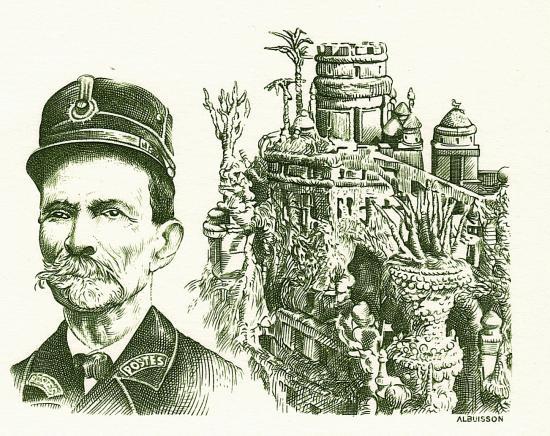 We Recommend: