Within the event of its World Tour,  the Cows Parade imagined in 1998 by the Swiss artist, Pascal Knapp, to promote the art and the business in the city of  Zurich,  his exhibition of art outdoor contemporary has already invested  more than 40 cities  (New York,  Chicago,  Londres,  Paris, Sao paolo, Tokyo, Barcelona),   involving 5000 artists and attracting  up to million visitors in certain editions.
The principle of the exhibition  is simple:  the life-size cows,  in fiberglass,  are proposed to companies,  institutions,  private  individuals, storekeepers who give who give cards white to an artist of their choice to decorate, and to relook the animal. Why the idea of a cow ?  Pascal Knapp found that the rounded off surface and the skeleton of the animal allowed an adequate creative work.  The cow is also an animal liked by all,  particularly by the children,  a way of approaching the art with whim by means of an original support and to make him  share
by a largest number.
The cows parade is also an event for charitable purpose.  Since its creation,  the cows parade  in already brought back  18 million dollars.  Among the buyers of the works represent Nelson Mandela,  Queen Nour of Jordan,  Ringo Starr or still Prince Albert.  Anecdotally, the most expensive cow  was sold 130 000 dollars :
She was adorned with diamonds and signed John Rocha.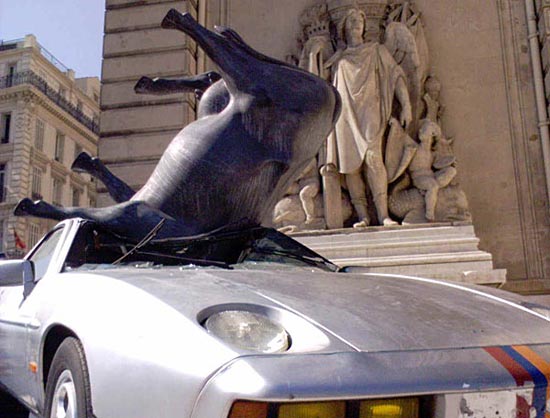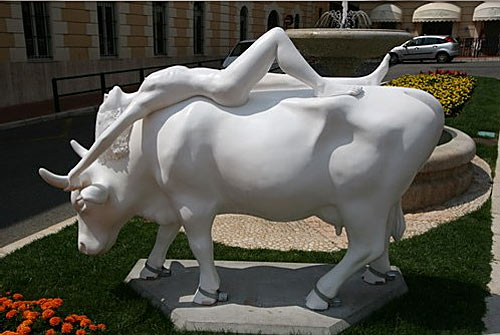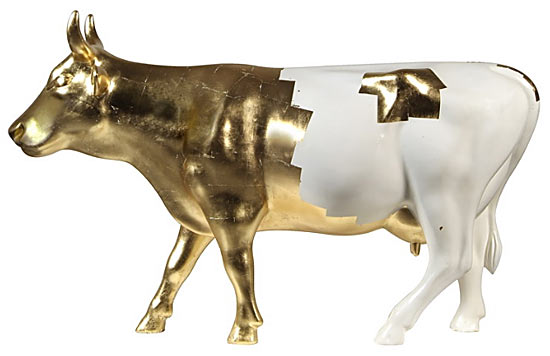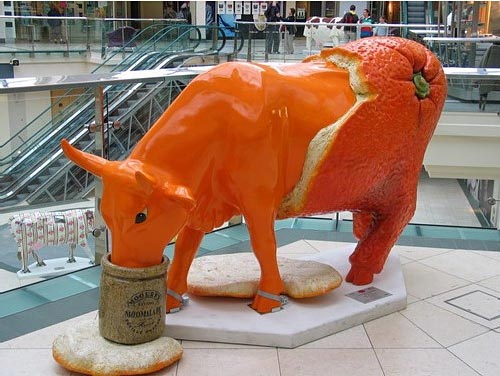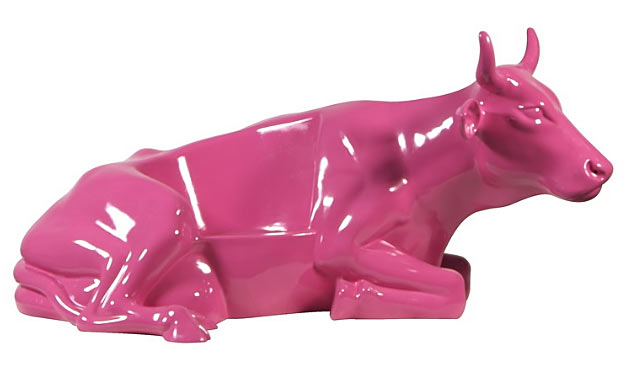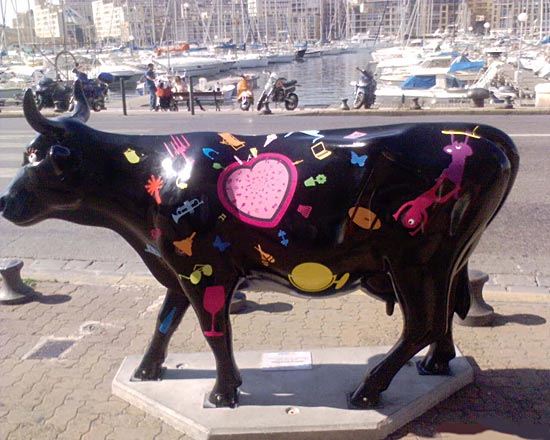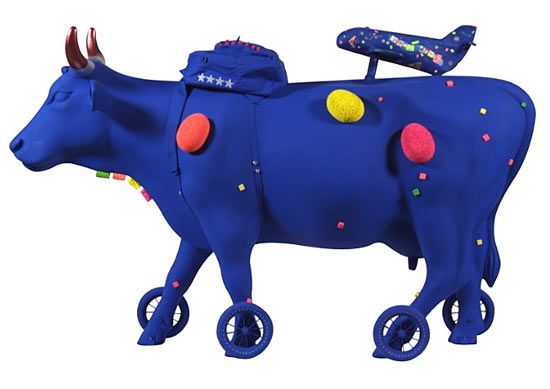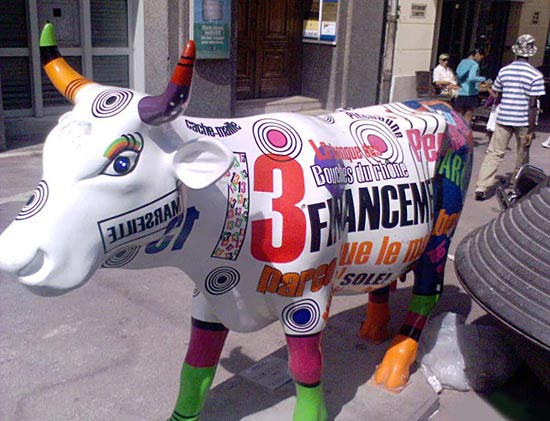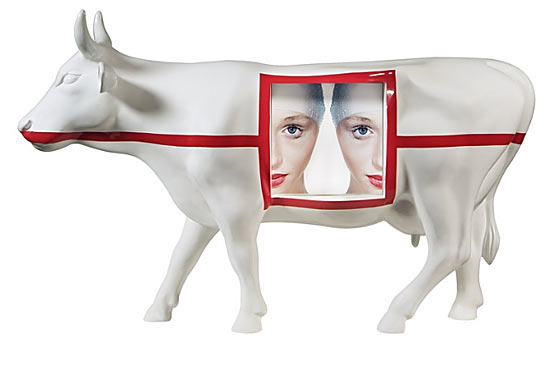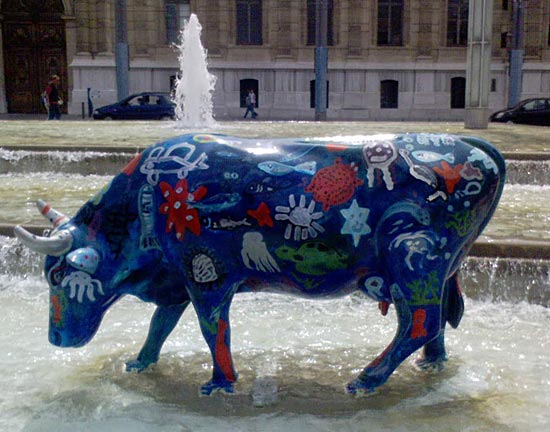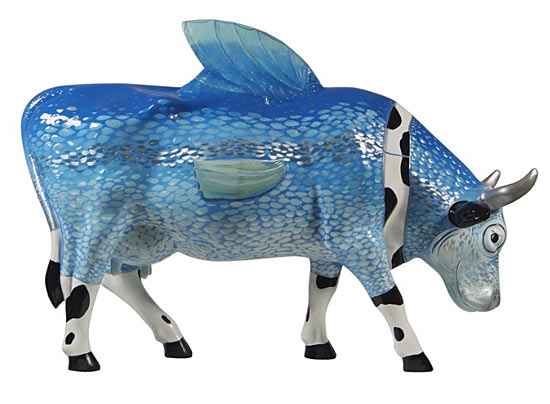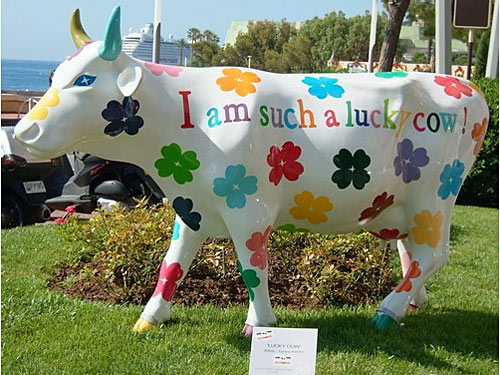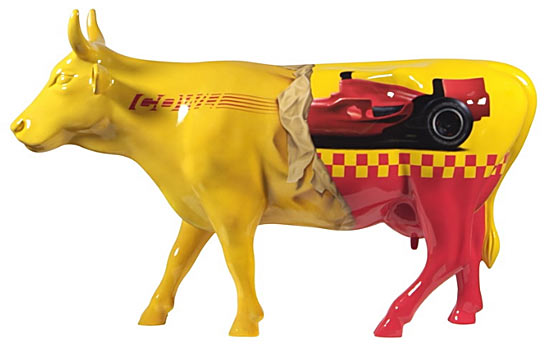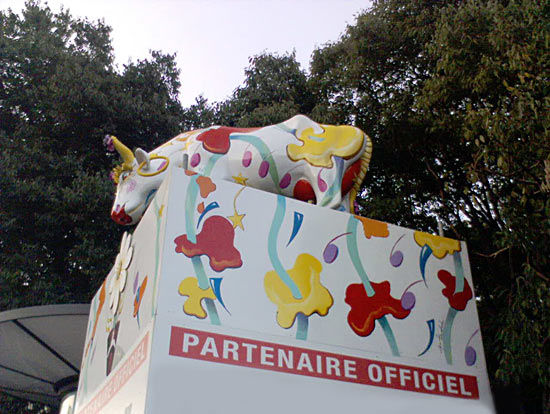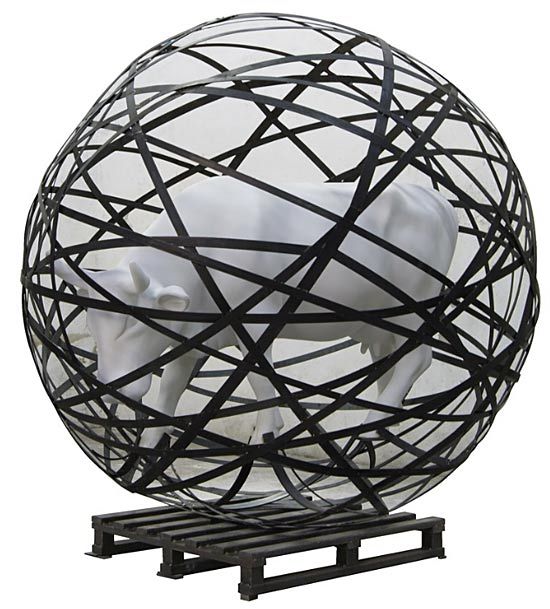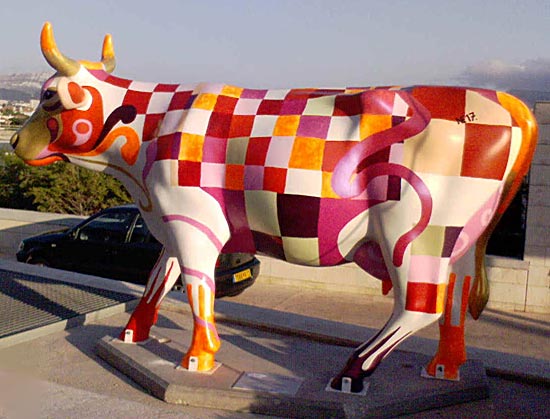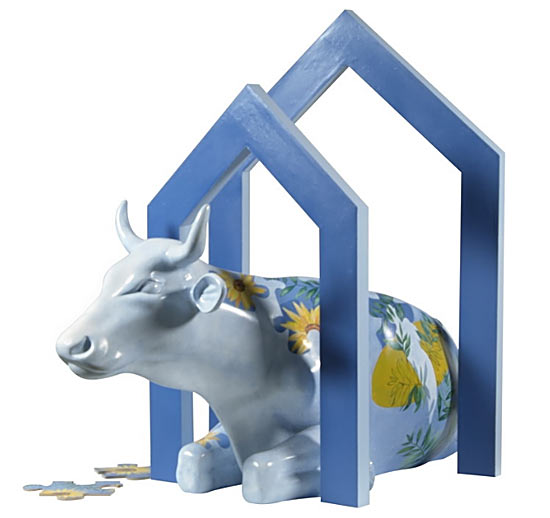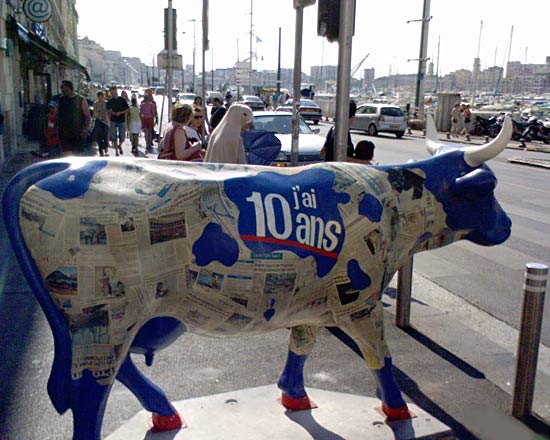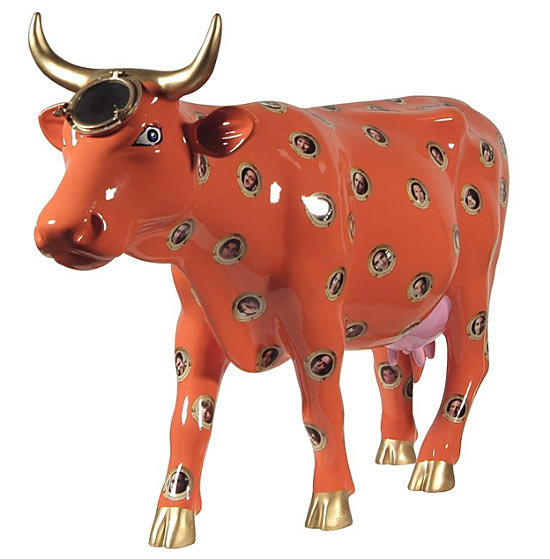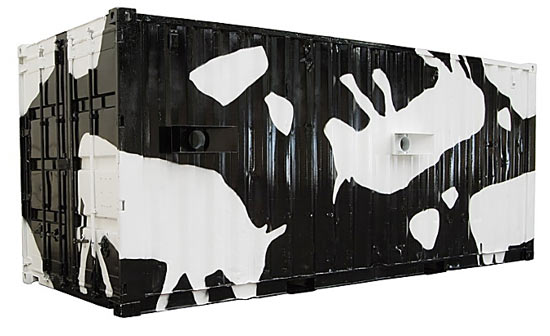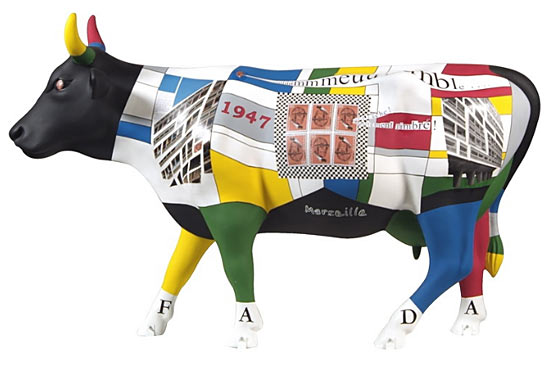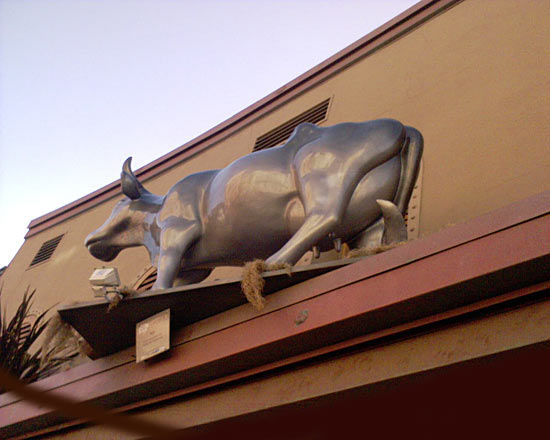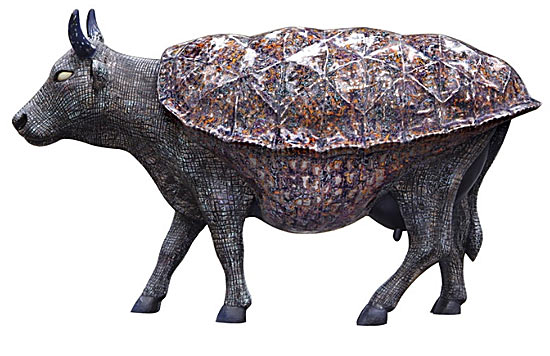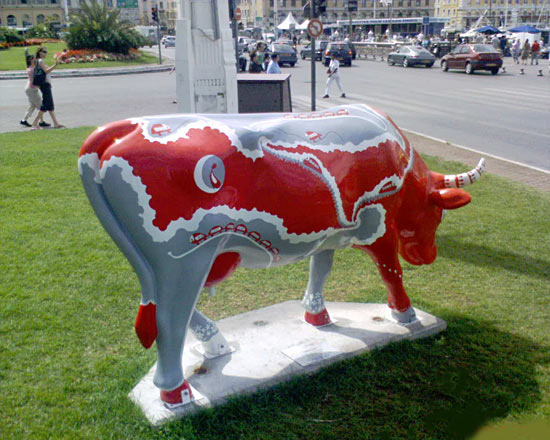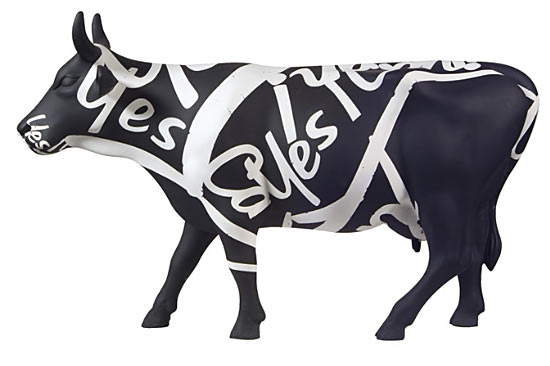 We Recommend: